What is Smart
Care

360°

?

Smart Care 360 is an online platform that partners with your physician to make world-class healthcare available on-demand, virtually or in person. By customizing our many resources to your specific conditions and needs, we simplify the process of managing your chronic diseases, accessing a doctor whenever you need it, and being proactive about preventative healthcare. Requiring little effort, offering 24/7 support, and charging you nothing more than your copay, our platform is the easiest way to keep your and your family healthy.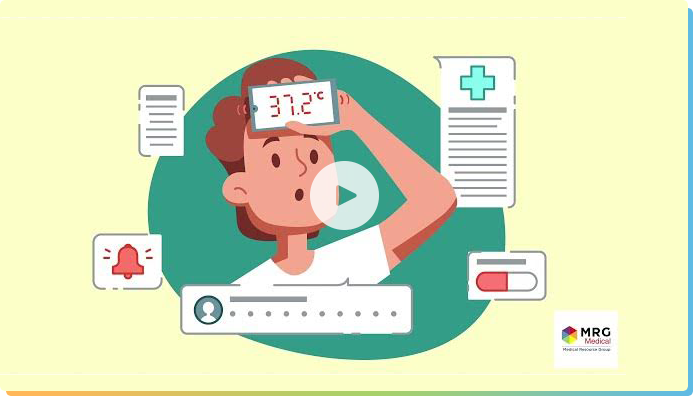 Telemedicine
Enjoy virtual access to nurses, health navigators, specialists, and physicians, all on your schedule!

Disease-Specific Care Management
Tailored to your chronic conditions, our care management focuses on risk assessments, preventative care, and regular check-ins to help you better control your disease.

Remote Patient Monitoring
SmartCare 360 connects with wearable devices such as Fitbit, smart watches, and more to provide monitoring from afar.

Lower Healthcare Costs
We accept Medicare and Medicaid and only charge you your copay!

Educational Content
Get tips, emails, games, recipes, and more specialized to your chronic condition and preferences.
Patient Portal
Use our patient portal to easily manage all aspects of your care, from checking in to reading test results.
Why Smart
Care

360°

?

SmartCare 360 is an intuitive, customized way to get access to the healthcare you need, when and where you need it. Here are some of the benefits we deliver to YOUR home.

Improved Access to Healthcare
Access a healthcare team, personal coach, results, and appointments anytime, anywhere.

Proactive Preventative Care
We give you the tools you need to improve the way you feel.

Chronic Disease Management
We provide personalized tips, assessments and support to help you feel better.

On-Demand Information
From exercise routines to nutritional recipes, access educational content 24/7.

Lower Healthcare Costs
Just pay your regular copay. We can even help with that if you suffer from financial hardship!

Enjoyable Health & Wellness
Staying healthy doesn't have to be burdensome and can be FUN!

Health Risk Assessments
Simple routine check ins to assess certain risk factors is a great way to prevent chronic attacks.

Exercise & Nutritional Programs
Personalized, doable exercise and food programs focus on your activity and diet preferences.

Personalized Care
We customize every aspect of our services to your specific conditions and needs.
Our Process
Getting started with Smart Care 360 is EASY! With the smartest technology and our dedication to old fashioned patient support, you get the best treatment you've ever experienced. All you have to do is call. Our experienced support team walks you through the rest and customizes your services to your needs. AND, we are available around the clock to answer ALL of your questions!


2.

Determine Your Needs and Set Smart Goals


4.

Connect With Us From Anywhere

5.

Enjoy a Better Quality of Life
Stay Connected – Simply
SmartCare 360 makes it easy for you to stay connected to our platform and your services, anywhere you are and with whatever devices you use. The SmartCare app is available across Android and Apple devices, including phones, tablets, smart watches, and computers, to make it simple to access improved healthcare in the ways that you are most comfortable.
Remote Monitoring Health Kit
If you're suffering from a chronic issue that requires that you check your glucose, blood pressure, weight, oxygen in blood, heart rate, or any other important measurements we can ship you a device for free to help better monitor your chronic issue.
No Additional Apps Download
No More Manually Logging Vitals
Easy to Use With Cellular Connectivity
PCovered by Medicare + Medicaid + Most Commercial Insurance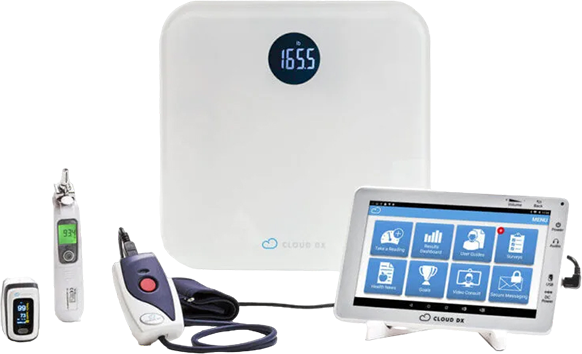 Wearables
Integrate with the most popular wearables and activity trackers on the market like Apple, Fitbit, Garmin and others that integrate with fun challenges, point systems, and loyalty & rewards programs.
Health Recipes
Fun Challenges
Wellness Programs
Nutrition & Exercise Programs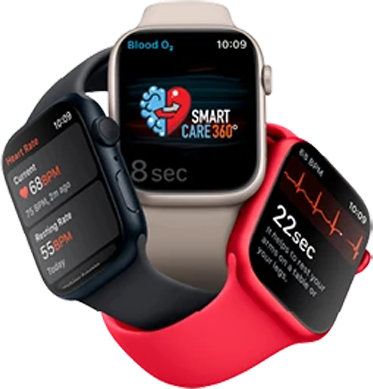 Phones
We are a cutting edge medical technology company providing patients across the country access to world class health & wellness solutions on-demand virtually or in person. Through partnerships with our network of elite care providers, SmartCare360 is shaping the future so that you can live a healthier, more empowered life.
Easy fun recipes
Dedicate care team
Personal health coach
Daily personal reminders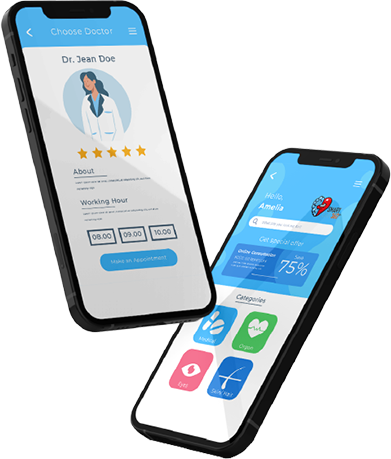 Discover an Exciting New World of Care
The move to virtual care isn't a move away from the personal and compassionate treatment you value. It is a transition to an exciting new way of making your care more accessible, more customized, and more personal. From a healthcare team who knows you to 24/7 access to your portal to insights delivered with you in mind, SmartCare 360 offers a way to get world class healthcare right at home.

Care Team Survey
Your satisfaction is our #1 priority. We always want to make sure you are taken care of and happy with your program and care team. Please don't hesitate to let us know about the experience you are having so we can improve to make sure you are happy.

Educational Content
Healthcare is confusing. We want you to be informed and in control. Therefore, we provide you with disease specific fun educational content that is customized for your nutrition, exercise, and wellbeing. This way, you are empowered with the tools and information you need to feel better

Imaging & Lab Results
Getting your results for imaging or lab services can be inconvenient and burdensome. We are here to assist you. You have a convenient and easy way to review your results in your portal.

Loyalty & Rewards Program
It's hard to change our habits. We've created fun games, badge levels, ftemplatepoint systems, and loyalty & rewards programs where you can claim digital gift cards to give you more reasons to keep building good habits in order to feel better and keep moving in a positive direction.

Care Plan Tasks
It can be hard to manage all of the different things that your doctors want you to do. To stay on top of your care, we can help to keep you accountable on a daily, weekly, or monthly, and yearly basis.

Remote Patient Monitoring
Your vitals are a very important part of monitoring your chronic diseases. Without knowing the trends, your doctors wouldn't be able to adjust your treatment plans. We can help your doctors to get a better view of what's going on in inside your body and try to catch alerts before it becomes an attack that might put you in a hospital or even cause death.

Telehealth & Video Conferencing
Whether you have a smartphone, tablet, or just a regular flip phone, we are able to support you every way through text, voice call, or a video visit.

Secure Messaging
All of our communications, messaging, and telehealth visits are conducted through the most secure capabilities to protect any personal or health information when using the program.

Follow-Up Alerts
Remembering everything your doctor tells you, or all the different visits can be difficult and overwhelming. We here to help with personalize alerts to help keep you on track when improving your health & wellness.

2-Way Text Messaging
Having a dedicated health navigator has several benefits. One of them is secure 2-way messaging via text or in the Smart Care 360 mobile app

Online Scheduling
No more calling the doctor's office and being put on hold for a long period just to talk to someone. Let us assist your with your care coordination needs.

Copay Assistance
Paying your copay can be easier than ever. Even if you cannot afford it, we have a hardship program to assist with any out of pocket cost.

Digital Check-In
No more sitting in waiting rooms full of sick people for hours before your appointment. We can get you checked in before you arrive to your doctor's office so there is little to no wait time.

Reminders
You don't have to worry about missing important health alerts. You can receive personalized reminders via text or email for things like appointments, medication reminders, healthy habits, and other things to help keep you safe and healthy.

Care Team Survey
Your satisfaction is our #1 priority. We always want to make sure you are taken care of and happy with your program and care team. Please don't hesitate to let us know about the experience you are having so we can improve to make sure you are happy.

Personalized Care Plans
You are unique, and therefore, might not have the same issues as another person with similar conditions. Therefore, we personalize your program around your specific needs.

Patient Care Portal
You get to have your own personalized care portal with a dedicated patient success coordinator and health navigator to assist you with any of your health & wellness or care coordination needs.

Symptom Surveys
To make sure you both yourself and your care team understand your current health status, we can set up automatic symptom questionnaires based on your chronic illnesses.

Patient Intake
There is a lot of paperwork and unexpected questions that come with seeing your doctor. These can be overwhelming and burdensome. We can walk you through every step of the way.
Powerful Content
On-demand and ready for you when it's good for your schedule! Easily access disease specific, nutrition & eating habits, and health & wellness content at your fingertips 24/7 from reputable experts with the latest in medical science. But it's not all just diet and exercise!
We will also provide personalized inspiration along with other supportive content throughout the month to keep you motivated on your journey to better living. Your personal health team will also be there for you in person or virtually through the system to help keep you accountable through easy and frequent check-ins to make sure you have all the expert advice you need along the way. You really can have happy healthcare.

Disease-Specific Content

Nutrition and Eating Habits

Health and Wellness Content
Our Partners
We partner with numerous technology and wearable businesses to let you take your healthcare with you everywhere you go.
360 Degrees of Care
We have designed SmartCare 360 to serve your needs across specialties and diseases. Here are some of the specialists we can offer as part of YOUR personalized care plan:
Primary Care
Endocrinology
Pulmonary
Pain Management
Allergy and Asthma
Cardiology
Gastroenterology
Internal Medicine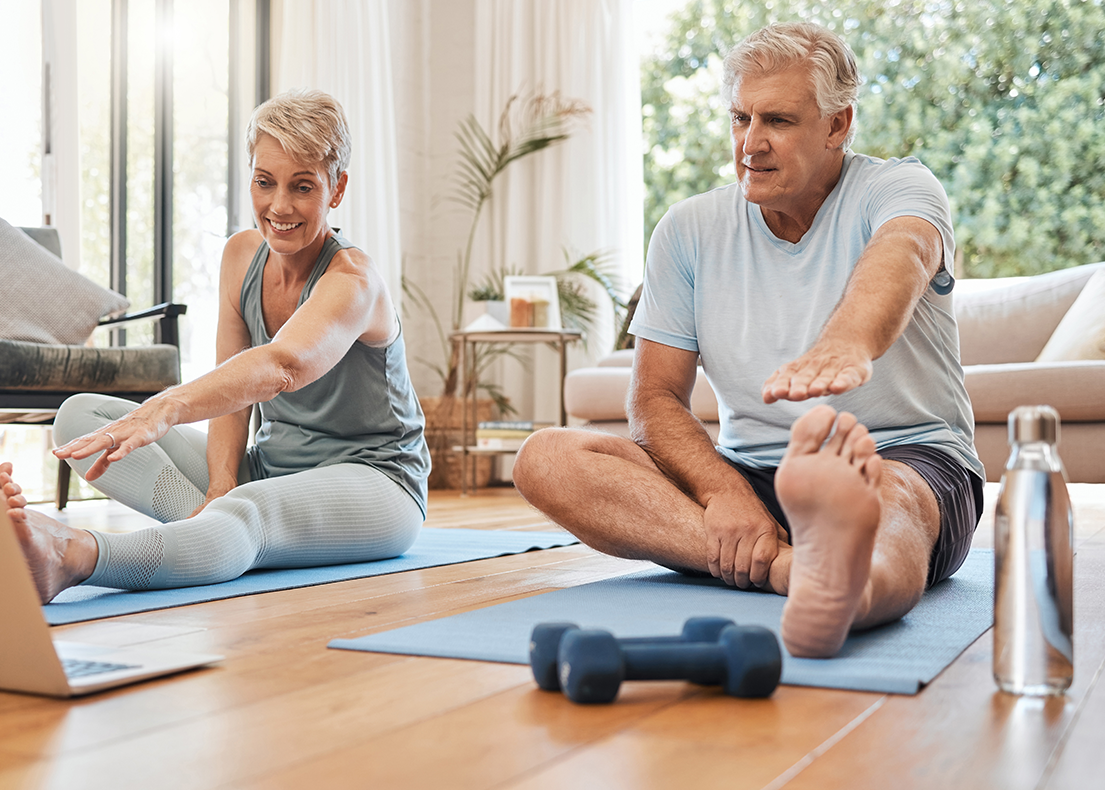 Join
3,800+

Happy Smart

Care

360°

Customers!

Fewer than 5 percent of our customers drop off every month, because once customers start with SmartCare 360, they discover healthcare that embraces the best of traditional, in-person care with the freedom and possibilities of virtual care. Hear what they have to say for yourself!
"I love the app! It changed my life a now I don't have to write down my vitals on a piece of paper anymore and can track all of them on this app and can see the progress of my health getting better."
"I love the app! It changed my life a now I don't have to write down my vitals on a piece of paper anymore and can track all of them on this app and can see the progress of my health getting better."
"I love the app! It changed my life a now I don't have to write down my vitals on a piece of paper anymore and can track all of them on this app and can see the progress of my health getting better."
Get a Free Consultation
Every SmartCare360° customer starts with a 1-on-1 consultation with one of our experienced specialists.